Who We Are
Staff Expertise
Vernal Biosciences is committed to our customers. We lead by example, so our staff comprises a dedicated team of professionals whose experience spans several dimensions of the bioscience sphere. Our diverse leadership team is passionate about what we do and precise in the work we deliver to our clients.
Vernal Biosciences Founder
Christian Cobaugh, Ph.D.
Christian has been at the cutting edge of mRNA drug discovery for over fifteen years. He has extensive experience leading teams in mRNA technology and was the first Alexion Pharmaceuticals scientist working on their partnership with Moderna Therapeutics to develop mRNA therapeutics. He has directed critical discovery, delivery, development, manufacturing, and quality control in the mRNA sector, having led mRNA R&D at Arcturus Therapeutics and Translate Bio; and served as Vice President of Process Development and Manufacturing at Omega Therapeutics.
With 15 mRNA patent applications, Christian brings strong scientific expertise in mRNA and LNP with broad experience in all phases of mRNA therapeutic development and regulatory requirements. He has also authored CMC sections for briefing books and developed ICH Q7-compliant quality management systems.

Christian holds a Ph.D. in cell and molecular biology from the University of Texas-Austin and completed a postdoctoral fellowship for Applied Biosystems in Redwood City, CA. In his spare time, Christian enjoys all that Vermont's Green Mountains have to offer, including mountain biking, alpine and Nordic skiing with his family, and volunteering to build and maintain the local trail networks.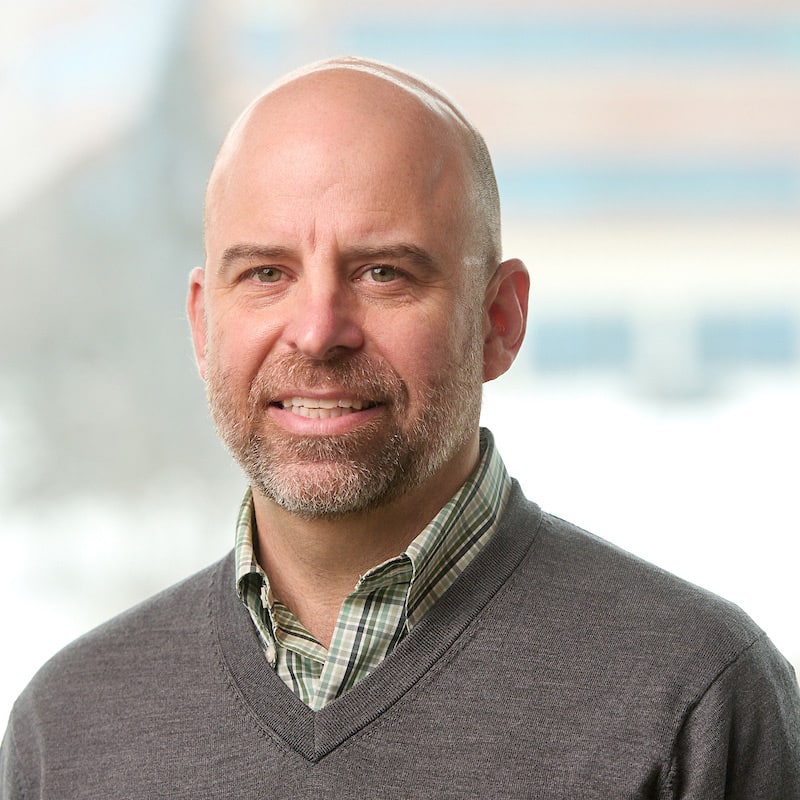 Meet Our Team
Leadership
Judith McCorry

, MBA

Senior Vice President, Quality
Judy leads the quality team at Vernal and is responsible for the implementation of a quality management system to support GMP manufacturing. Judy has more than 20 years of experience leading transformational changes to quality systems in support of commercial manufacturing. Judy was a dedicated member of Merck's manufacturing division for a decade. Before joining Vernal Biosciences, she was Head of Quality at Vibalogics, a CDMO in the Boston area. Judy received a Bachelor of Science in biochemistry from Indiana University of Pennsylvania and master's degrees in leadership development and business administration from Penn State University.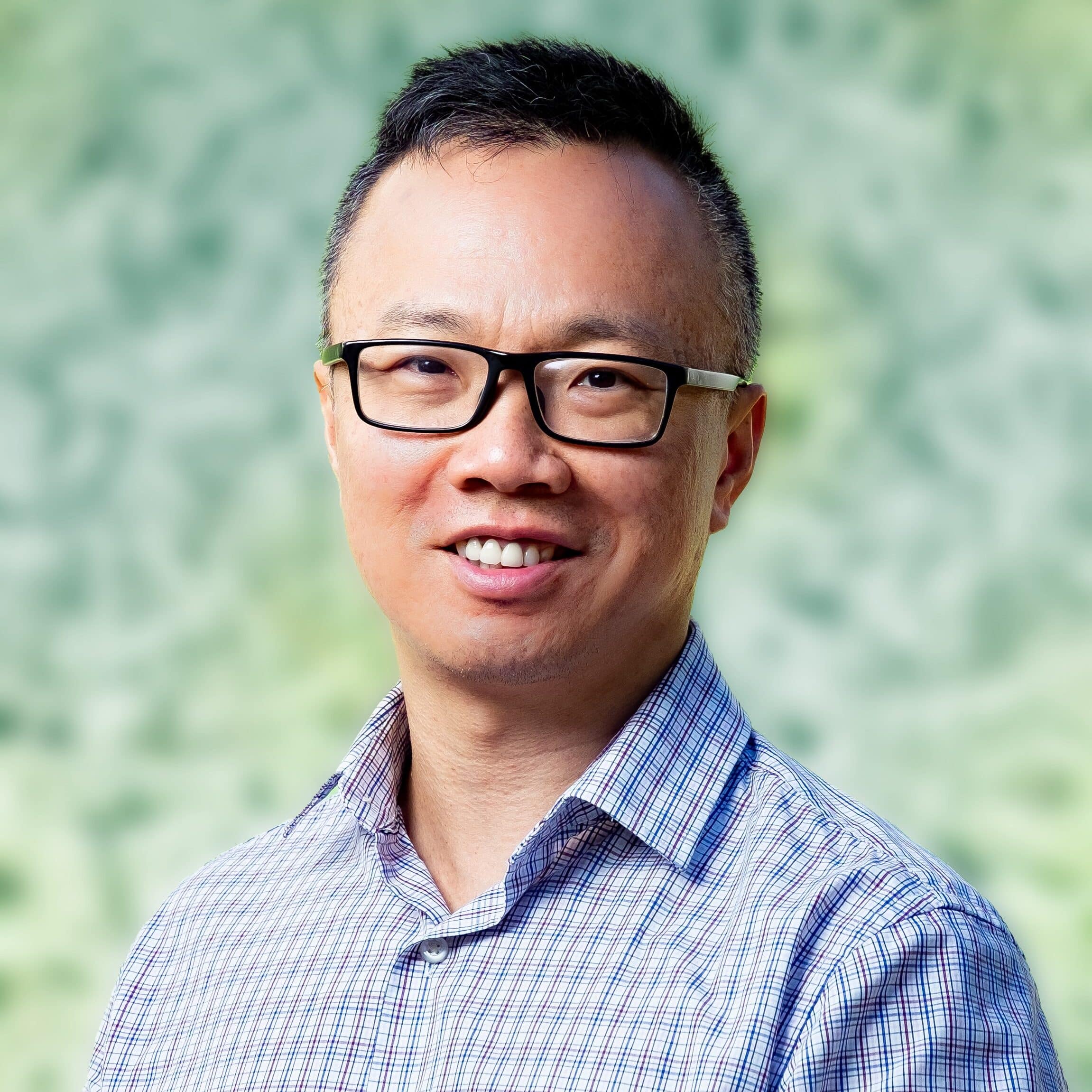 Duncan Liew, Ph.D.
Senior Vice President, Commercial
Duncan oversees a cross-functional commercial team, including business development, technical sales, product management and marketing at Vernal. He brings broad commercial excellence, which covers multiple areas, including mRNA, CRISPR, and cell and gene therapy. Prior to joining Vernal, Duncan held positions at several CDMOs including TriLink and Synthego, where he led product management organization and a GMP business unit. Duncan received a Bachelor of Science from University Putra Malaysia and a Ph.D. in biomedical science from the University of Sheffield.
Robert Myers, MBA
Senior Vice President, Operations & Head of RUO
Rob leads the RUO team and is responsible for Vernal's business and operational systems and processes, supply chain and materials management, as well as operational finance. Rob has more than 25 years' experience in biopharmaceuticals. He pioneered business development and operations at Haematologic Technologies (now Prolytix), where he oversaw all marketing and sales activities for both the GMP analytical testing and RUO/POC research reagent divisions in addition to leading an RUO medical device business unit. Rob received a bachelor's degree in zoology from the University of Vermont (UVM) and a master's in business administration (MBA) from UVM's Grossman School of Business.
Lynda Menard, Ph.D.
Head of RNA Sciences
Lynda Menard is the Head of RNA Sciences at Vernal Biosciences, where she leads RUO manufacturing and oversees process innovations. She is responsible for data architecture and works with clients to define and execute RUO custom orders and process development projects. Lynda joined Vernal Bio following a research and teaching position at UVM and previously held roles at Alnylam Pharmaceuticals and Mass Biologics. Lynda graduated Worcester Polytechnic Institute with a Bachelor of Science degree in biology and received a Ph.D. in molecular biology from UVM.
Grant Henderson Ph.D.
Head of Manufacturing Science
Grant Henderson is responsible for process scale-up of pDNA, mRNA, and LNP-mRNA, and is currently head of quality control. In addition to leading manufacturing sciences, Grant has been instrumental in facility design and process architecture, bringing more than 10 years of experience in process engineering in small and large molecules at Lonza Biologics and Mylan Technologies to his current role. His expertise also spans process development and regulatory filing. Grant holds a B.E. in chemical engineering from the University of Connecticut and a Ph.D. in engineering from Dartmouth College.
Our Board of Directors
Christian's leadership in mRNA drug discovery, delivery, process development and quality control, manufacturing, and regulatory matters has been steadily growing since 2013 when he became the first Alexion Pharmaceuticals scientist working on the partnership with Moderna Therapeutics dedicated to RNA therapeutics. Since then, he has led mRNA R&D at Arcturus Therapeutics, Translate Bio, and most recently at Omega Therapeutics as the Vice President of Process Development and Manufacturing.
As General Partner at Ampersand Capital Partners, David brings a wealth of experience from his 20 years in the healthcare industry. Over the last decade, David has supported Ampersand's portfolio of successful CDMO businesses including Brammer Bio, Arranta Bio, Vibalogics, and Genezen. In addition, David works with other service businesses in the advanced therapies sector, including Cellero and Protagene. David holds a B.Sc. in immunology from the University of Aberdeen, Scotland; a Ph.D. in tumor immunobiology from the University of Sheffield, England; and an M.B.A. from Babson College, Wellesley, MA.
Daniella led Dynamk Capital's investments in 13 portfolio companies, and sits on the board of several. Prior to founding Dynamk Capital, she was CEO and Founder of Dynamk Consulting, providing capital, strategy and business development consulting to leading life science companies and startups. Before that she was an entrepreneur and co-founded Wave Biotech LLC driving the start-up, growth and commercialization of a highly disruptive technology until the successful exit and acquisition by GE Healthcare in 2007 (now Danaher/Cytiva). At GE Healthcare, Daniella held a variety of strategic, M&A and business development roles including integrating the acquired Xcellerex business which enabled global commercialization of a several hundred million dollar enterprise solutions business.
Errik B. Anderson is the CEO and Founder of Alloy Therapeutics, a biotech ecosystem democratizing access to technologies and services for discovering and developing therapeutic biologics across six modalities including antibodies, TCRs, genetic medicines, peptides, cell therapy, and drug delivery. As the CEO of his single-family office, Ulysses Diversified Holdings, and as the previous co-founder and executive of successful biotech companies including Adimab, Compass Therapeutics, Alector, Avitide and Arsanis, Errik brings a breadth of operational and investment experience. Errik received his A.B. from Dartmouth and an M.B.A. from The Tuck School of Business and studied bioengineering at The Thayer School of Engineering.
Pat Sacco is an accomplished biotechnology and life sciences executive with extensive experience in leading technical and general operations, including manufacturing, supply chain, CMC, quality, process sciences, and engineering. Over his 35-year career, he's supported and made significant contributions to the development, manufacturing, and commercialization of REPLAGAL®, ELAPRASE®, and VPRIV®. He is currently the SVP of Manufacturing, Quality, and Operations at SalioGen Therapeutics.

Pat has also been an independent consultant and actively engaged with several advanced therapy medicinal product (ATMP) biotech companies and CDMOs, where he provided interim executive management, strategic advisory support, and technical, operational, and program management expertise. He was the SVP of Technical Operations at both Translate Bio (now part of Sanofi) and Shire plc (now Takeda), and prior to that held roles of increasing responsibility (from Project Engineer (1987–1990) to Director, Plant and Project Engineering (1998–1999) at Wyeth Biopharma (formerly Genetics Institute) and Genzyme. Pat holds a Bachelor of Science degree in Chemical Engineering and Biotechnology from Worcester Polytechnic Institute (WPI). He is also a board member at QbDVision, Inc.